If you happen to be a new homeowner in Jackson Hole, Wyoming, or if you plan to visit this coming winter, you should get to know all the unique and exciting things to do that make it one of the most popular winter getaways in the world.
Jackson Hole is a widely acclaimed destination for
winter recreation and upscale relaxation
, nestled within a scenic valley on the western side of Wyoming. With a population of just over 10,000 residents, the town of Jackson serves as the center of this pristine region and is home to many of the resorts, restaurants, and shopping outlets that draw visitors from all over the world, as well as serve the locals who are lucky enough to call the area home.

Bordered to the west by the iconic Teton Mountains, Jackson Hole has consistently drawn skiing enthusiasts, celebrities, and global business tycoons alike to enjoy the gorgeous natural beauty and unmatched winter sports opportunities they can find in this unique corner of the American West. Whether you are looking for an adventure to enjoy on your own or with your significant other, or if the entire family is looking for an exciting way to spend a weekend, you should check out these top Jackson Hole winter activities.
Go downhill skiing at a world-famous resort
Whether you have lived in Jackson Hole for years or are making your first trip to the area this winter, chances are good that the endless winter recreation opportunities are what brought you to the region. With many outstanding
ski resorts tucked into the Jackson Hole valley
, this area is one of the premier destinations for skiing enthusiasts and celebrities alike, while locals are lucky to live within minutes of these destinations and enjoy them all winter long.

For a day of unbeatable fun on the ski slopes, head to Jackson Hole Mountain Resort, Snow King Mountain, or Grand Targhee Resort, which are three of the favorite downhill skiing destinations in the area. These resorts are located across the valley, with each offering premier skiing throughout the winter in unique settings.

Jackson Hole Mountain Resort is located at Teton Village, about 12 miles northwest of the town of Jackson, nestled right at the base of the Teton Mountains. It offers dozens of slopes, from beginner slopes that any family member can enjoy to challenging expert-level runs. Besides skiing, Teton Village offers everything you could need for a day of leisure, from restaurants and entertainment to luxury resort accommodations.

Snow King Mountain is located on the southern edge of the town of Jackson, making it a convenient location for a day on the slopes for locals who live in town.

Grand Targhee Resort is located on the western side of the Tetons, about a 75-minute drive from Jackson. It offers a unique experience compared to the resorts and slopes on the east side of the Tetons closer to Jackson, with deep snow considered some of the best in North America.
Cross-country skiing in Grand Teton National Park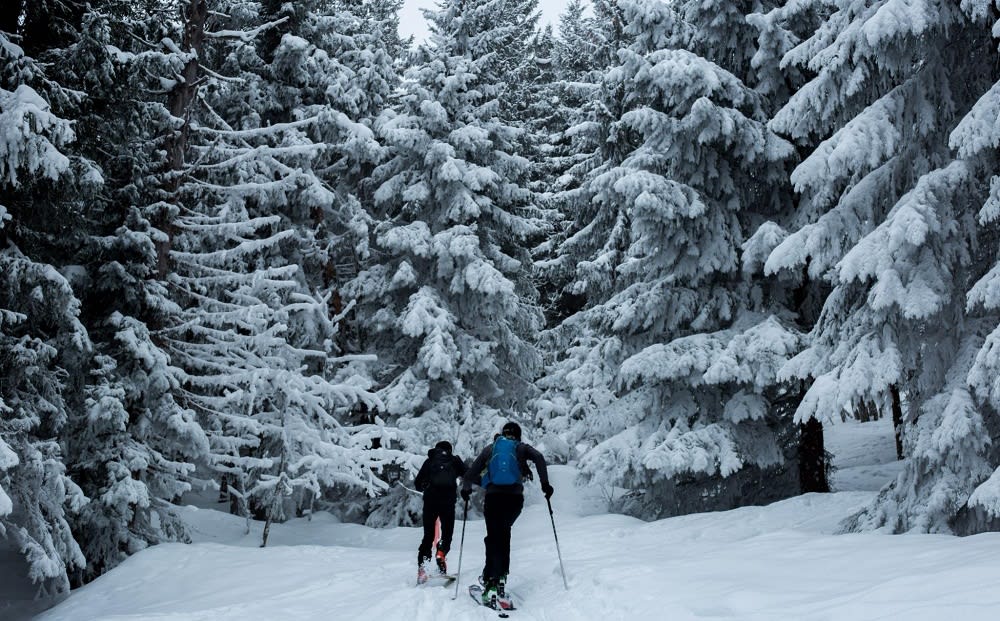 While the numerous ski slopes in the surrounding mountains are the biggest attraction for those seeking outdoor activities in Jackson Hole, Wyoming, not all skiing in the area has to be downhill. Jackson Hole is renowned for its Nordic and cross-country skiing as well, so if you want to mix up your scenery for the day but don't want to take the skis off quite yet, a cross-country adventure is sure to give you what you're looking for.
Cross-country skiing is available across the valley, with multiple options available for guided tours into the snowy plains of Jackson Hole. If you want to experience one of the best things to do in Jackson Hole, take your skiing adventure into the most famous place in the valley:
Grand Teton National Park
, where jagged mountains soar nearly 14,000 feet above the valley floor.

Take a tour into one of the nation's most stunningly beautiful parks with a certified guide who will give you professional Nordic skiing instruction and a winter tour of one of Jackson Hole's most special places. Learn about Nordic skiing and use your knowledge on the miles and miles of maintained trails in Grand Teton National Park with a small group of family or friends. This thrilling cross-country skiing adventure is a unique way to explore the gorgeous natural beauty of one of America's most iconic natural parks in a way that few others get to experience.
Ice skating at Teton Village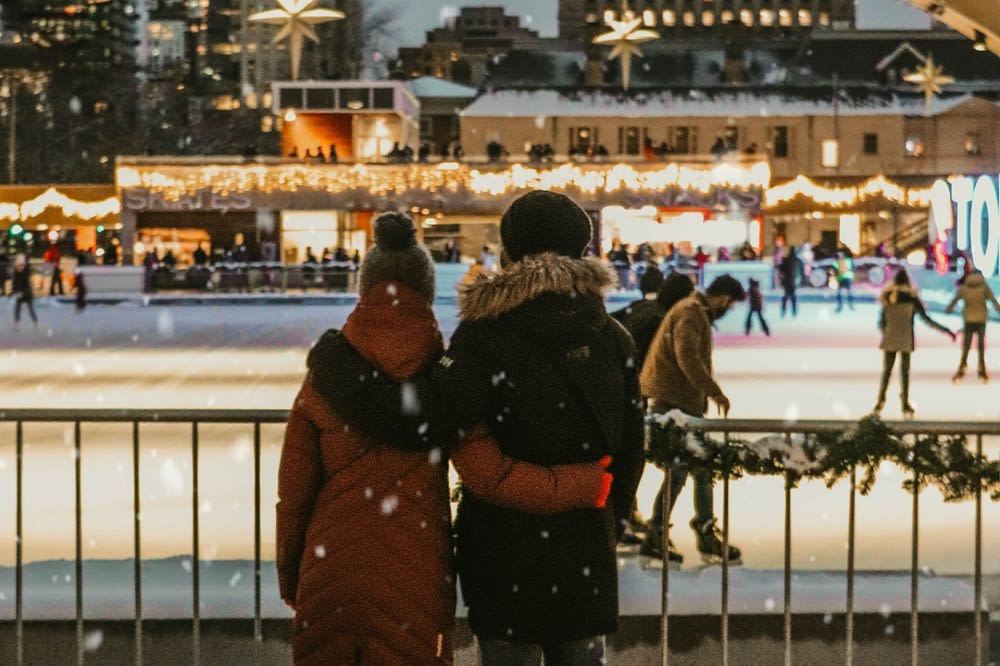 The outdoor winter recreation in Jackson Hole takes just about as many forms as you can imagine. If you or anyone in your family feels like taking a break from the slopes, swap out your skis for skates and head over to the
ice skating rink at Teton Village
. This outdoor rink is a great place to enjoy the winter scenery on more level ground and close to many of the area's main accommodations. You can rent skates to use for an afternoon or evening of fun, or you can bring your own and skate for free.

Warm up over some fine dining
After a long and exciting day hitting the slopes, ice skating in town, perusing the shops in Jackson for new winter gear, or any of the other exciting Jackson Hole winter activities, there is no better way to wind down for the evening than sitting down and warming up over a delicious meal at
one of the valley's acclaimed eateries
. Restaurants like The Blue Lion offer refined and upscale dining options in a relaxing atmosphere while staying true to the western heritage of Jackson Hole.
Work with a Jackson Hole realtor
Jackson Hole has some of the nation's most fabulous luxury homes. If you want to buy a primary residence or a wonderful vacation home, let
Christy & Garth Gillespie
show you why they are top producers in this particular market. Passionate about real estate and life in Jackson Hole, Christy and Garth strive to exceed expectations in every transaction, and they're very good at doing so.
Reach out
to them today to learn more and get started!